ABOUT US
We Are James Page Insurance
James Page Insurance has a long history of service to local Haverhill and Merrimack Valley families and businesses. Founded in 1878, we are a fifth generation family-owned and operated independent agent proud to be serving multi-generational customers. Today we are the number one commercial insurance agency in the area serving small businesses, large corporations, non-profit organizations, and municipalities. Our strong local relationships also make us a leading provider of home, auto and life insurance protecting our customers' families and lifestyles.
Earning and maintaining our customers' trust is our primary focus. It starts with understanding each customer's individual circumstances, objectives and needs. After a comprehensive analysis, we share their options with them and make our recommendations and suggestions so they can make an informed decision. Our customers say they are very comfortable calling us any time they have a question or concern, or when they want our advice on how a change in their situation could impact their insurance protection.
We hope that our customers never suffer the trauma of a loss. We do our best to help them understand their risks and what they can do proactively to lower those risks. But this is the real world where accidents and losses happen. When they do, our customers count on us to counsel them and guide them through the claims process. Today, a majority of insurance companies want policyholders to report claims directly to the company. But that doesn't mean that the support staff at James Page will abandon customers to cope with the process alone. We'll be there to provide answers, advice and to look after the myriad of details to assure that claims are handled promptly and fairly.
We are proud that our customers have trusted James Page Insurance with their homes, cars, businesses and lifestyles for over 140 years. Every day we strive to live up to that trust.
The James Page Legacy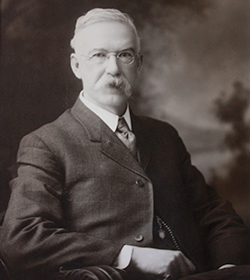 1878 – The Founding
The William H. Page Insurance Agency was founded in 1878, only four years before the Great Fire of 1882 decimated much of downtown Haverhill.
This disaster was a massive loss for the city and the amount of money paid out to insureds by the agency was substantial.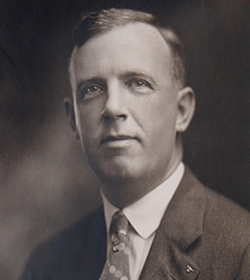 1904
James G. Page joined his father in the business and after William's death in 1916 became president of the agency. James was also president of the Haverhill Cooperative Bank and coached the Haverhill High School football team. The same leadership qualities that led his team to the 1904 state championship on the football field proved equally successful in the insurance business.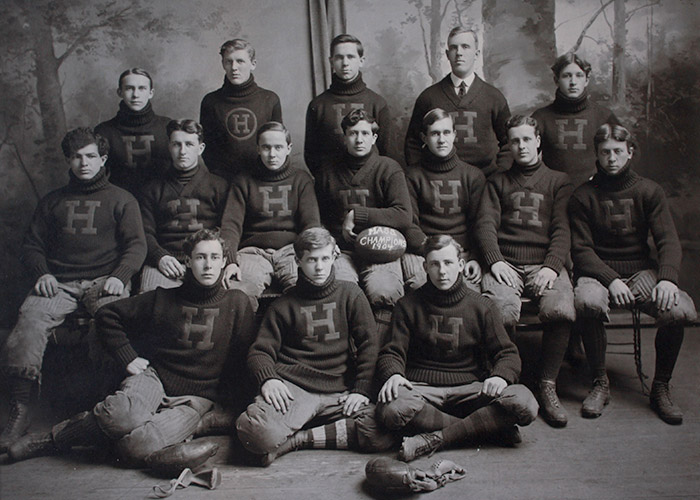 James G. Page (top row, 2nd from rt), as the coach of the Haverhill Football Team.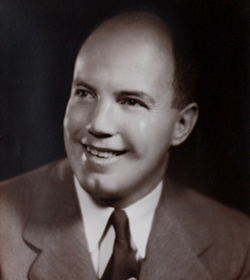 1934
In 1934, his son James R. Page followed in his footsteps and joined the agency to continue the legacy of customer service and insurance expertise. He was joined in the 1950's by his friend and neighbor, George McGregor.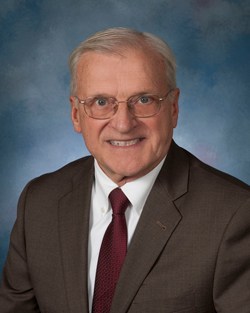 1967
James R. Page's son-in-law Charles "Chuck" Traver continued the legacy when he joined the agency in 1967. In recent years, Chuck's son and James R. Page's grandson, James Page Traver, has joined the agency to continue an unbroken legacy for insurance expertise, professionalism and service to Merrimack Valley area families and businesses.