Our Team
Trusted advice & counsel since 1878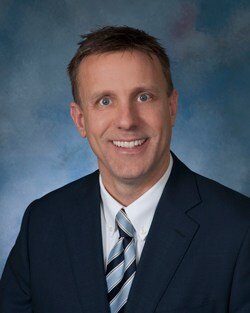 Jim Traver
PRESIDENT - CIC - CRM
Jim became the fifth generation of family members associated with James Page Insurance when he joined his dad, Chuck, in 2011. Prior to joining JPI Jim specialized in software focused on data security. Jim holds a Bachelor's degree in mathematics from the University of New Hampshire. He serves on the Board of Directors for the Greater Haverhill Chamber of Commerce, Greater Haverhill Foundation and Bethany Community Services. During his free time, he enjoys outdoor activities such as skiing, mountain biking, hiking and sailing. Jim's favorite part of insurance is using his knowledge to help clients feel confident that they're protected.
James Page Insurance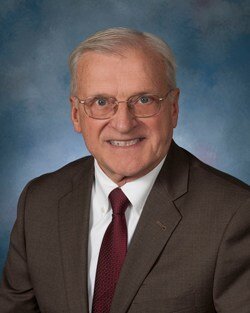 Chuck Traver
TREASURER
Chuck left his position at Schenectady Chemicals (NY) to join the family business in 1967. A native of Mentor, Ohio, Chuck received his college degree from Union College, Schenectady, in 1965. Chuck remains an active community leader in Haverhill. His activities include, President of the George C. Wadleigh Foundation, Haverhill Rotary Club. He's also the former board president of the Haverhill YMCA and former board member of the Greater Haverhill Chamber of Commerce. His professional activities include membership in the Massachusetts Insurance Agents Association (MAIA) and local CPCU chapter. He and his wife Pamela reside in Atkinson, NH.
James Page Insurance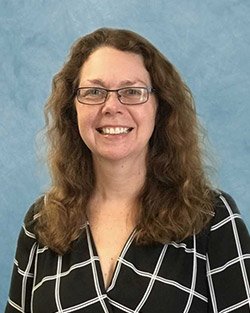 Dawn Schmidt
COMMERCIAL LINES ACCOUNT MANAGER - CIC - CISR
Dawn has been with James Page Insurance since 1996, and works hard to manage our commercial lines. Dawn is known in the office and amongst customers for being a personable and warm agent - she is always ready to go to bat for you, and rarely forgets a name or face. She's been active in the community as the Christian Ed. Director at St. Andrew's Episcopal Church Methuen, and also volunteers as Youth Group Leader at St. James Episcopal Church in Amesbury. When she's not rocking it as a commercial lines superstar, you can find her at Dance Images Dance and Music Center, Hudson Speedway, or Star Speedway. She loves trivia nights and singing in the choir at St. Andrew's.
James Page Insurance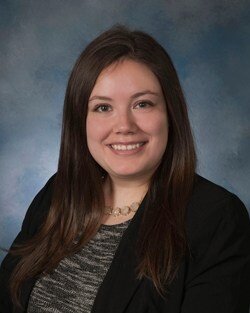 Megan McArthur
PERSONAL LINES ACCOUNT MANAGER - CISR
Megan joined our team in 2015, bringing experience in retail sales and marketing. Megan is a licensed Property and Casualty agent and has proven to be an integral part of our team. A 2011 graduate of Emerson College, Boston, Megan got her Bachelors in Marketing, and loved her time studying abroad in the Netherlands, visiting ten countries in three months! Her hobbies and interests include cooking, traveling, reading, and Disney. Megan loves the collaborative atmosphere at JPI!
James Page Insurance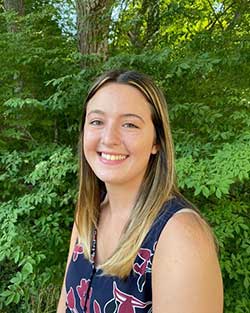 Jessica Piscopo
ADMINISTRATIVE ASSISTANT
Jessica is the newest addition to our team here at JPI. She is currently working on her Bachelors in Business Administration. In her free time she loves to go adventuring. Finding new mountains to hike with her dog, Zoey.
James Page Insurance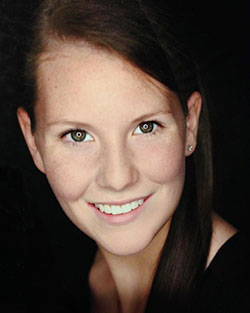 Samantha Wahlgren
DIRECTOR OF MARKETING & LICENSED PRODUCER
Samantha is a new addition to our team as of 2021. A graduate of UMASS Lowell, Samantha got her bachelors of Business Administration with a dual concentration in both Marketing and International Business. Samantha's hobbies include traveling, fishing, and scuba diving.
James Page Insurance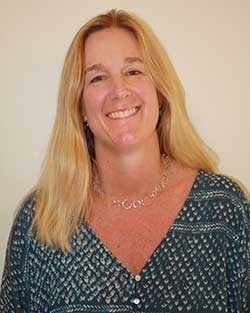 Christie Traver
DIRECTOR OF SALES
Christie is a recent addition to our team and is a licensed agent in NH, ME, and MA. She is responsible for the NH Seacoast expansion of James Page Insurance. She graduated from St Lawrence University in 1993 and went on to pursue her Masters of Physical Therapy. She's spent the last 26 years in health care working for Exeter Hospital and Access Sports Medicine. She served on the board of the Exeter Elementary PTO for 6 years as the Director of Fundraising. . She is excited to wear a new hat bringing JPI to our home communities In her free time, she enjoys mountain biking, hiking, skiing, and adventures with Bear.
James Page Insurance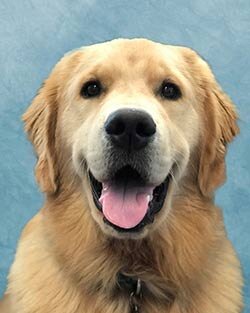 Bear
INSURANCE EXTRODINAIRE
Bear has been with James Page Insurance since 2018, when Jim realized his expertise would really make a difference at the office. Certified in being a good boy, what Bear lacks in insurance knowledge he makes up with his positive attitude, friendly disposition and go get 'em attitude. When Bear is not in the office he enjoys belly rubs, treats, walks and naps. He also enjoys these things while in the office.
James Page Insurance