Steps to Take If You've Locked Yourself Out of Your Car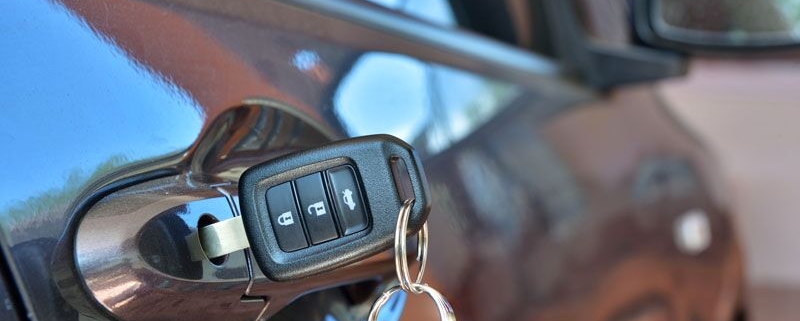 What to do if you've locked your keys inside your car.
If you haven't already locked yourself out of your car, then chances are you will probably do it at some point in your lifetime.  While this is a distressing situation, there are steps that you can take to get back inside your vehicle.  Here's what you should do if you've locked your keys inside your car.
First, take a moment to settle your nerves.  Acting panicked and flustered will do nothing but make an unfortunate situation even worse.  So, do yourself a favor and collect yourself before weighing your next options.  Also, make sure that you check all your doors before calling for help.  The last thing you want to do is jump through all these hoops only to find that your passenger side door was open the whole time.
Have Someone Bring Your Back-Up Key
Most drivers have a spare key for their car.  It's a good idea to leave your spare with a trusted family member or friend.  If you are in the local area and your spare key holder is available, then all you have to do is give them a call.  While you may owe them a favor in return, this is the easiest scenario.
Call for Roadside Assistance
If you don't have a spare key or cannot reach your spare key holder, then it's time to call for roadside assistance.  Roadside assistance is a service that many drivers have through their insurance.  This service allows the driver to call for help, and the company will send out a technician to assist them.  Roadside assistance technicians can unlock your car, tow your car, replace dead batteries, bring spare gas, and so on.
If you do not have roadside assistance, then place a call to the nearest tow truck company.  Many towing companies offer lockout services and can help you get back into your car.  If there isn't a towing service nearby, then you can also call a locksmith or a car repair shop.
These are some of the things that you should do if you've accidentally locked yourself out of your car.  Interested in adding roadside assistance coverage to your auto policy?  If so, then contact the experts at James Page Insurance.  We are ready to get you the comprehensive car insurance you need today.
https://jamespageins.com/wp-content/uploads/2019/10/car-key4.jpeg
534
800
jamespage
https://jamespageins.com/wp-content/uploads/2022/04/Logo_PNG-300x92.png
jamespage
2019-11-21 09:00:18
2019-11-21 09:00:18
Steps to Take If You've Locked Yourself Out of Your Car