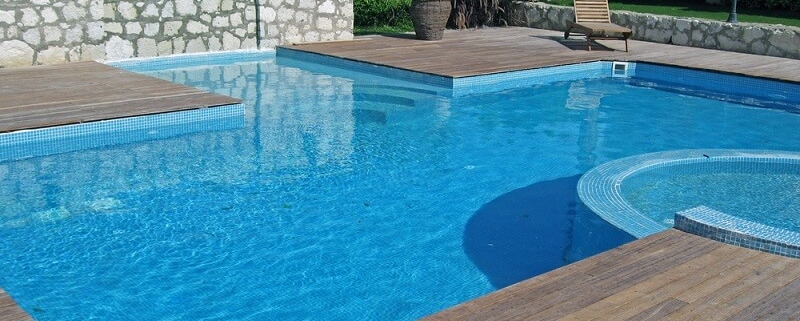 With the onset of the summer, there's nothing more pleasant than to dive into your home swimming pool to cool down. However, you need to follow certain precautions to avoid any unprecedented events.
Let's take a look at some of the safety tips for your home swimming pool this summer.
Enclose the Pool Area
One of the essential safety tips for your swimming pool is to ensure that the pool area is enclosed to prevent people or animals from accidentally falling into the pool. Install an active alarm system as well to detect any motion in the pool area.
Supervising Children
Never leave small children alone without supervision. If you are in a group, you can take turns to keep an eye on the children.
Keep Adequate Life Saving Gear at Hand
Place ropes, lifebuoys, and life jackets along the poolside in case you run into emergencies. A great safety tip for your home swimming pool is to invest in proper flotation devices for new swimmers. Nevertheless, keep in mind that the best way to prevent accidents is to get proper swimming lessons for children (and adults).
Mark the Depths
Ensure that the deep water is clearly marked by a floating buoy line. That way, only those who are confident swimmers will venture into the deep end. Enforcing diving restrictions is also an important safety tip for your home swimming pool. Only allow diving at designated areas, if at all.
Get Proper Drain Covers
Pool drains have powerful suction that can lead to fatal entrapment accidents. Use VGB-compliant drain covers and inspect them periodically for any damage. A useful swimming pool safety tip this summer would be to tell your children not to play around the drains at all.
Make sure to follow these pool safety tips for a safe swimming experience. If you are not covered, you may want to check the possibility of getting your home swimming pool covered. For assistance with all your home insurance needs, contact the experts at James Page Insurance today.
https://jamespageins.com/wp-content/uploads/2020/06/Useful-Swimming-Pool-Safety-Tips-for-Summer.jpg
533
800
jamespage
https://jamespageins.com/wp-content/uploads/2022/04/Logo_PNG-300x92.png
jamespage
2020-06-11 09:00:45
2020-06-11 09:00:45
Useful Swimming Pool Safety Tips for Summer