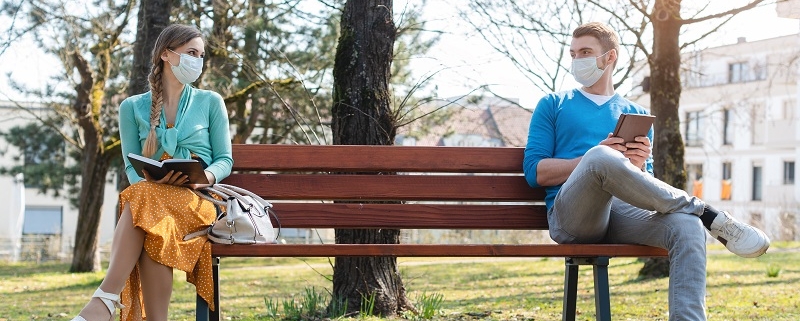 The coronavirus pandemic has changed our routine life. Practicing social distancing, even in the company of your close friends and family, can make you feel lonely. The lack of connection can impact your mental well-being.
Here are some social distancing and mental health tips that can help you during this public health emergency.
Avoid Emotional Distancing
We need the company of our loved ones, especially in these difficult times. Contact your best friend or any of your family members if you feel lonely. It will help you get rid of loneliness that may lead to depression or anxiety.
Establish a Routine
Create a routine and stick to it. This can help you balance your mental health and social distancing. However, do not stress yourself with back-to-back activities. Stay relaxed and comfortable while doing your routine tasks.
Workout and Meditate
Exercising 30 minutes every day can relax your mind and rejuvenate your body. You can also do meditation to build self-awareness and keep the stress at bay.
Begin a Hobby
The best way to balance social distancing and mental health is to begin a hobby. It could be reading, painting, gardening, or knitting. Hobbies can help you get rid of negative emotions and make you happy and relaxed.
Listen to Music
Listening to soothing music can relax your mind. Wear headphones and listen to your favorite music or songs that can keep you rejuvenated and relaxed. However, make sure to keep the volume of your headphones low.
Go for a Short Walk
Walking is the best way to stay fit and relaxed. You can walk around your home or in your garden.
Follow these social distancing and mental health tips during COVID- 19. Looking for another way to protect you and your family? Contact the experts at James Page Insurance for all your insurance needs.
https://jamespageins.com/wp-content/uploads/2020/05/Mental-Health-and-Social-Distancing-Tips-During-the-Coronavirus.jpg
533
800
jamespage
https://jamespageins.com/wp-content/uploads/2022/04/Logo_PNG-300x92.png
jamespage
2020-05-14 09:00:24
2020-05-14 09:00:24
Mental Health and Social Distancing Tips During the Coronavirus