Here's How You Can Slow Down and Connect Yourself to Nature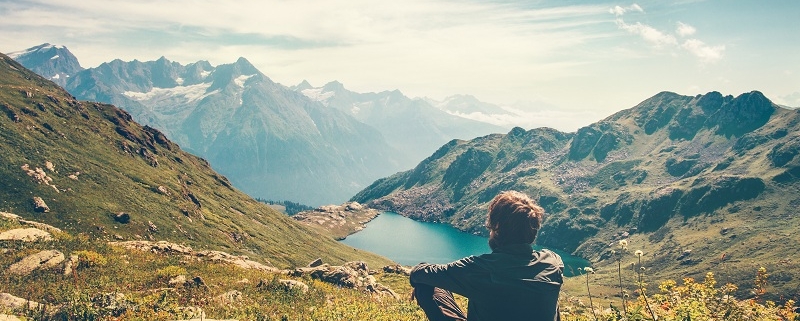 Staying lonely or busy in work can affect your emotional well-being, health, and your relationships with others. Try to connect yourself with nature and break the monotony of your hectic life. Here's how you can get started.
Get Some Fresh Air and Sunlight
Spend some quality time with your family in your garden or patio to experience and cherish nature. This will soothe your mind and rejuvenate your body.
Step Outside
Come out so that you can notice what is happening around you and your environment. This will increase your awareness of your surroundings.
Bring Nature Inside
The best way to slow down and connect yourself to nature is to bring some plants inside your home. Simple gardening tasks like watering plants and trimming the grass can uplift your mood and relieve your anxiety and stress.
Use Natural Products
Natural products have pleasant fragrance and amazing antioxidant properties. A bath or spa with organic products will slow you down and rejuvenate your body and mind.
Eat Fresh Fruits and Vegetables
Include fresh fruits and vegetables in your diet. Apart from replenishing your body with the required vitamins and minerals, it will also improve your gut function.
Go for a Short Drive
Go for a short drive to enjoy the nature. Letting the fresh air come in through your car window will calm you down and soothe your mind.
Play or Meditate Outside
Instead of watching TV and playing with gadgets, come out of your home and play some outdoor games with your kids. This will help you stay connected with them as well as to the great outdoors.
With these tips, you can slow down and connect yourself to nature. Do you need help with your life insurance coverage? Contact the experts at James Page Insurance. We are ready to help you with all your life insurance needs.
https://jamespageins.com/wp-content/uploads/2020/05/Heres-How-You-Can-Slow-Down-and-Connect-Yourself-to-Nature.jpg
533
800
jamespage
https://jamespageins.com/wp-content/uploads/2022/04/Logo_PNG-300x92.png
jamespage
2020-05-21 09:00:14
2020-05-21 09:00:14
Here's How You Can Slow Down and Connect Yourself to Nature